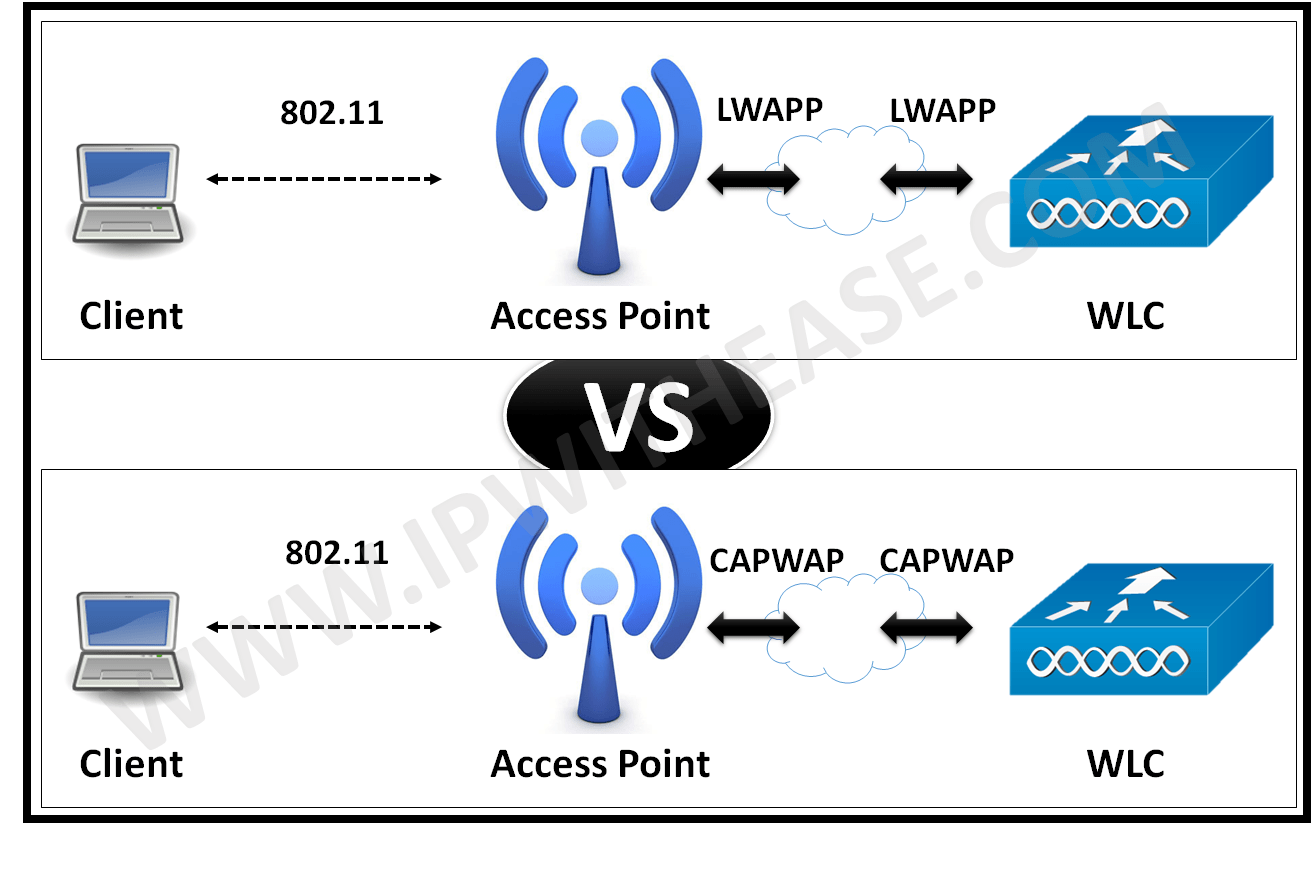 LWAPP is abbreviation for Lightweight Access Point Protocol. LWAPP was introduced in RFC5412 and defined the process of authenticating an AP with a controller, distributing firmware and configuration and defining the transport header for LWAPP traffic.
CAPWAP is abbreviation for Control and Provisioning of Wireless Access Points and interoperable protocol that enables a Wireless LAN Controller (WLC) to manage access points (AP) or wireless termination points (WTP). CAPWAP is based on the Lightweight Access Point Protocol (LWAPP).
LWAPP-enabled access points can discover and join a CAPWAP controller, and conversion to a CAPWAP controller is seamless. The LWAPP protocol was the first protocol to be proposed. It was initially designed by Airespace, which was later bought out by Cisco in 2005.
Below table shares the difference between CAPWAP and LWAPP protocols –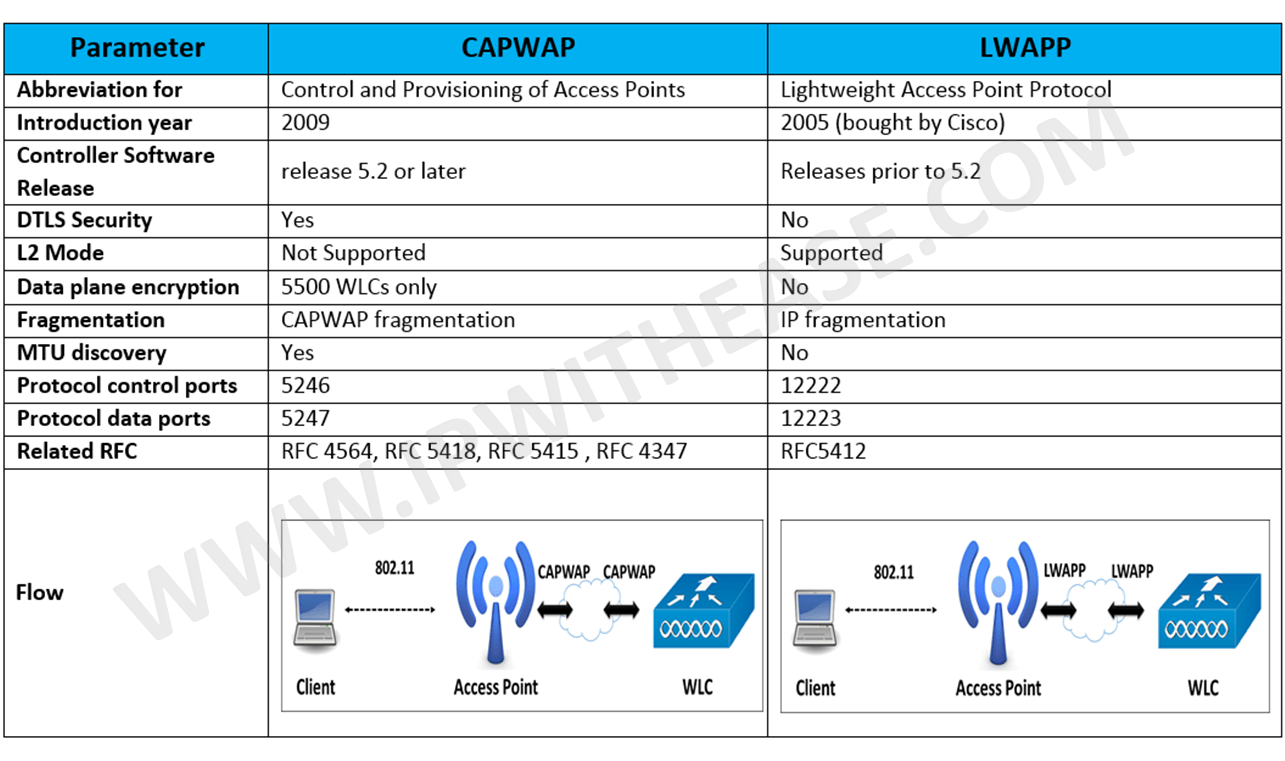 Please follow and like us: