Packet Tracer is a very useful Cisco network simulation tool which allows network administrators and students to experiment with cisco network device behaviour. Packet Tracer provides simulation and visualization capabilities which facilitates the lab testing and learning of complex scenarios and concepts.
Packet Tracer does not require physical equipment . It creates a virtual network with an almost unlimited number of devices, encouraging practice, design scenarios testing and troubleshooting.
Packet Tracer Download Link – Link
Below is step by step procedure on installing Packet tracer on Windows PC –
STEP 1 –
Once we have downloading the Packet Tracer exe file , Click on the exe file downloaded. Once below Window will appears, click "Next"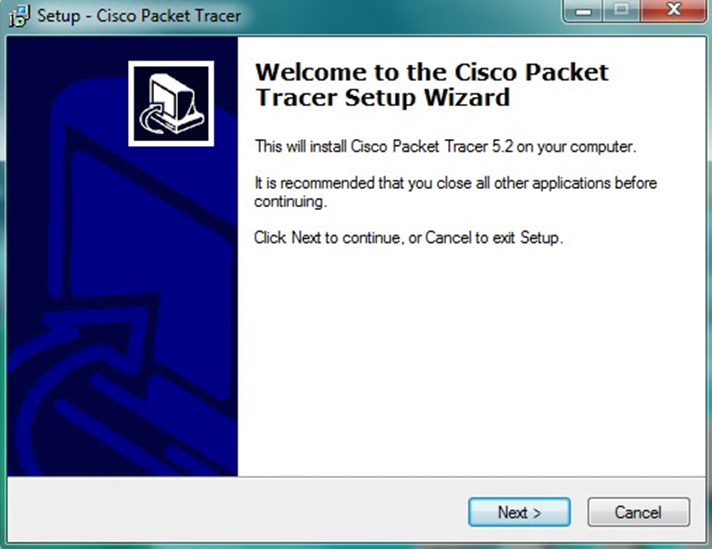 STEP 2 –
On next screen, select "I accept the agreement" and click on "Next".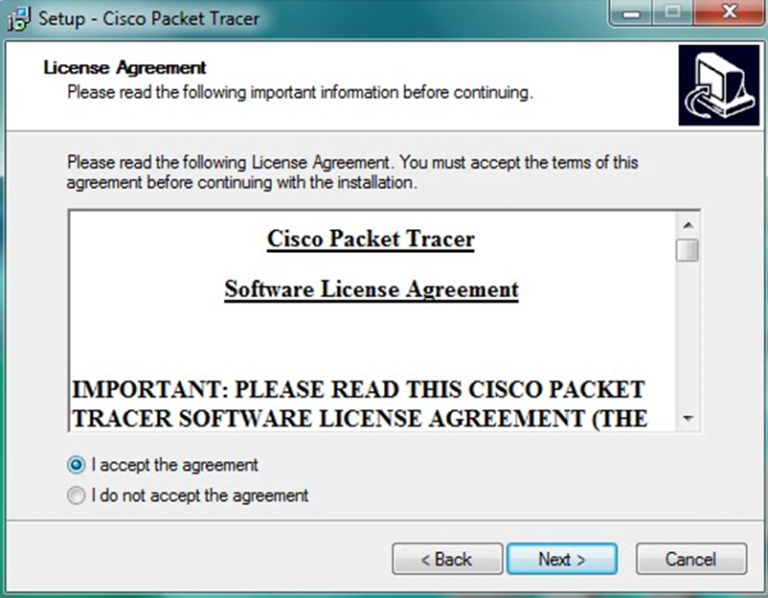 STEP 3 –
Setup will show the folder in which the program's shortcuts will be created. If you want to change the folder, you can change it. Click on "Next".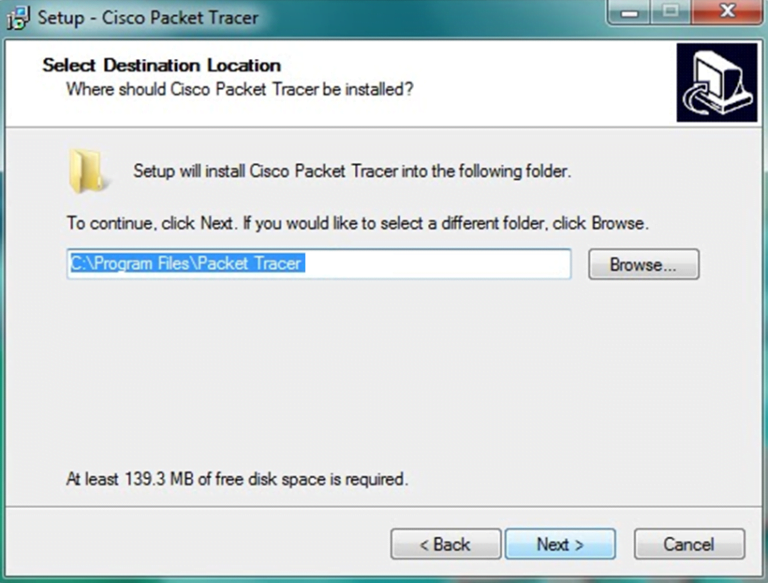 STEP 4 –
Then the program will ask whether to create a Desktop icon and create a Quick Launch icon. Make your choice and click on "Next".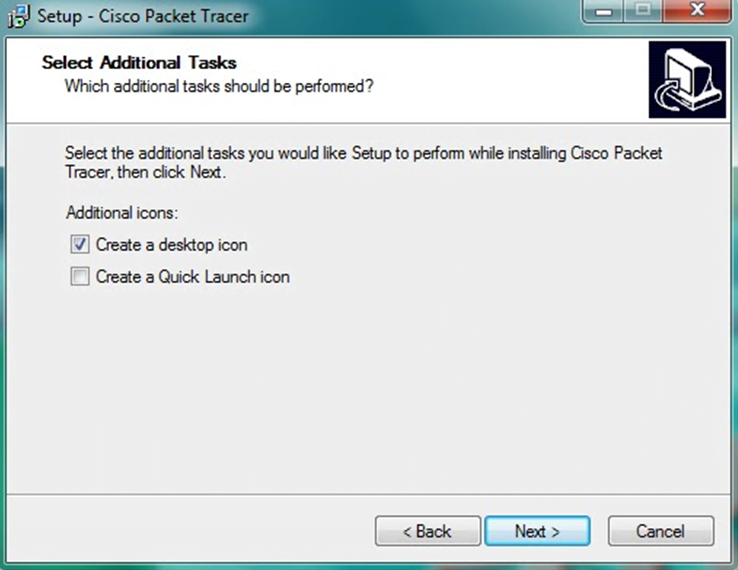 STEP 5 –
The summary of the settings we selected is displayed. Click on "Install".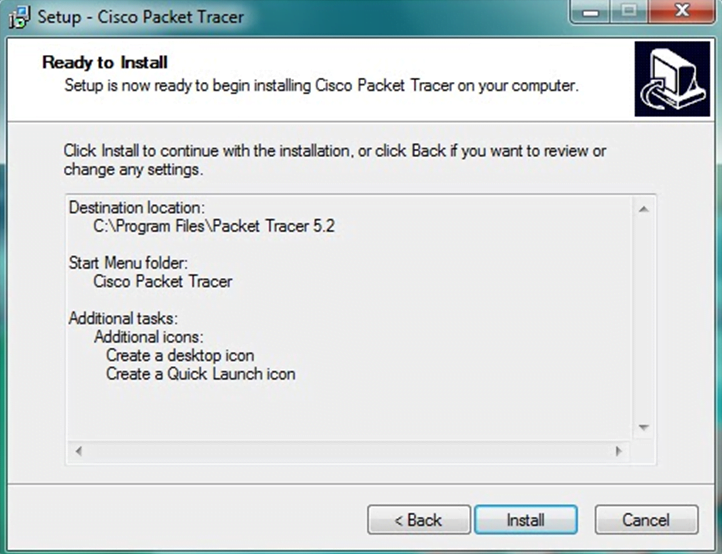 STEP 6 –
The installation starts as shown below.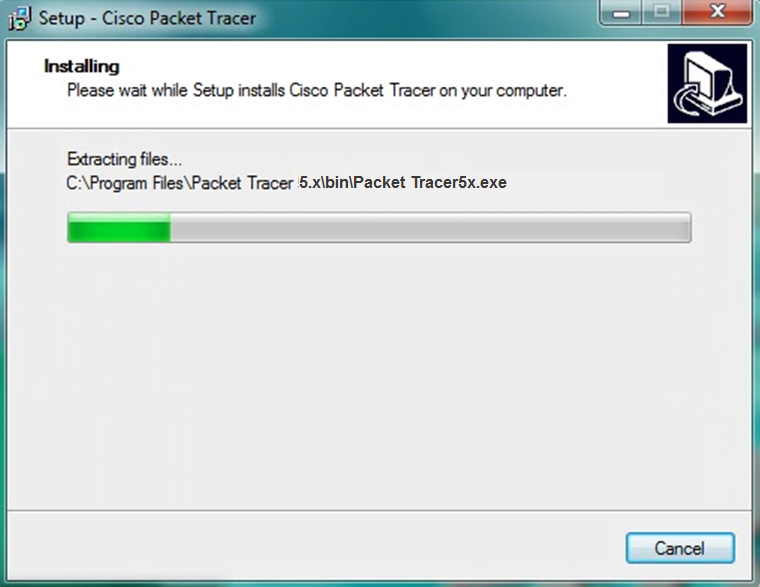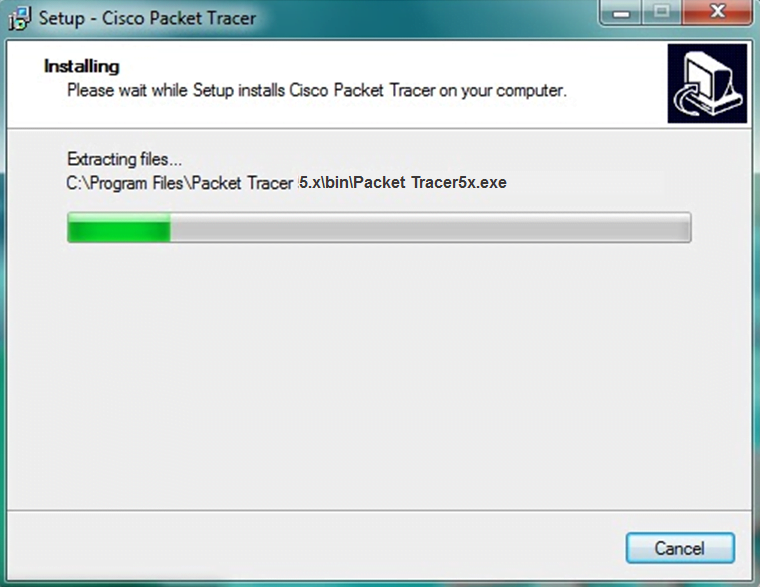 [THE_AD_PLACEMENT ID="TEST-AD"]STEP 7 –
Installation gets completed and the below screen is shown. Click on "Finish".
Click "OK" on next popup asking you to close or restart your computer.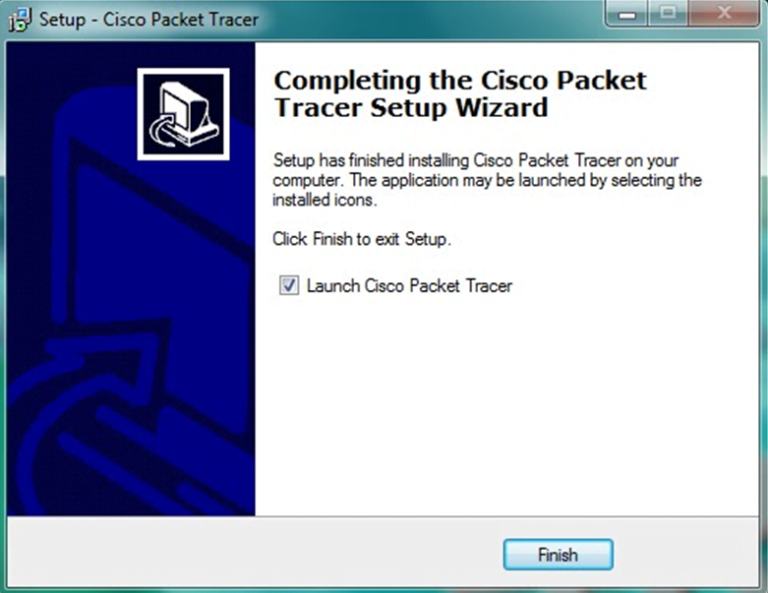 STEP 8 –
Packet Tracer is installed and ready to be used
Please follow and like us: