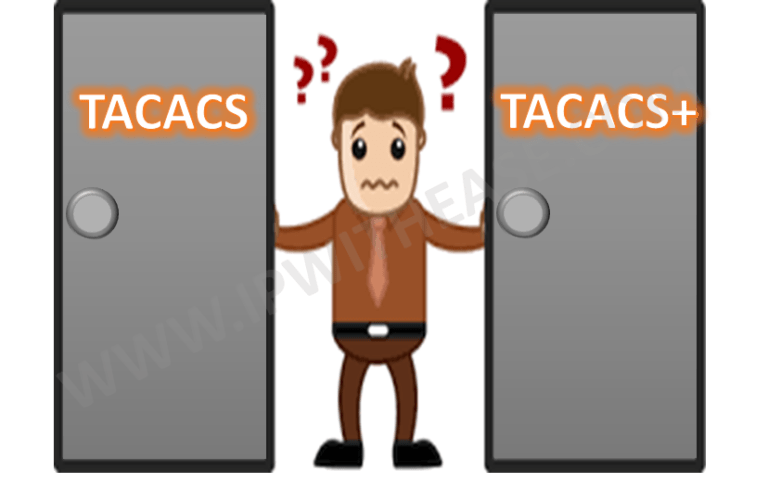 TACACS and TACACS+ are the 2 widely talked about protocols engaged in handling remote authentication and services for access control. Let's quickly touchbase both TACACS and TACACS+ before discussing their differences –
TACACS is defined in RFC 1492 standard and supports both TCP and UDP protocols on port number 49. TACACS permits a client to accept a username and password and send a query to a TACACS authentication server. TACACS is a comparatively an old protocol and not compatible with its successor TACACS+.
TACACS+ has replaced TACACS and provides benefit by separating the functions of Authentication, Authorization and Accounting and by encrypting all traffic between the NAS and the daemon.
Further, TACACS+ is modular in design and supports plug-in authentication, authorization, and accounting schemes etc.
Below table enumerates the difference between both TACACS and TACACS+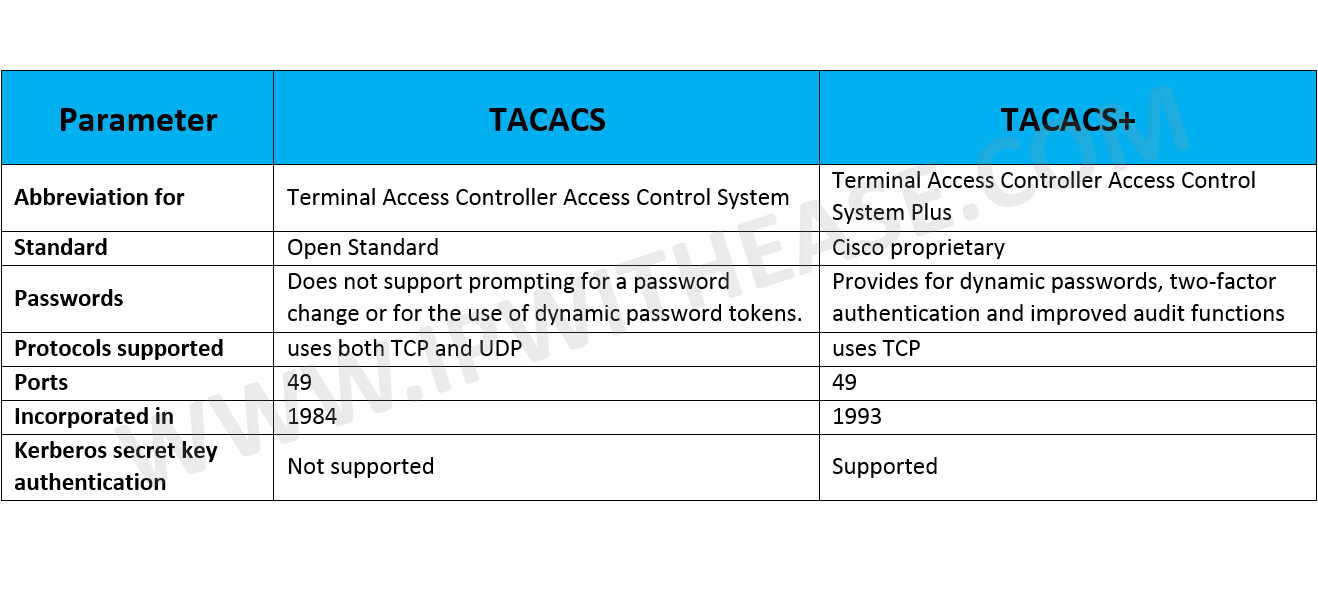 Please follow and like us: