Layer 2 Switch is an indispensable part of Network setup in LAN environments. Configuration of Layer 2 Switch is little different from that of Router or firewall where the interfaces are Layer 3 ports and IP address needs to be assigned to the physical ports . Contrary to Router/Firewall configuration, Layer 2 Switch has ports configured as Layer 2 which can't be given an IP address, instead SVI (Switched Virtual Interface) needs to be assigned an IP address. Layer 2 Switch is assigned IP address to manage it via Telnet or SSH services.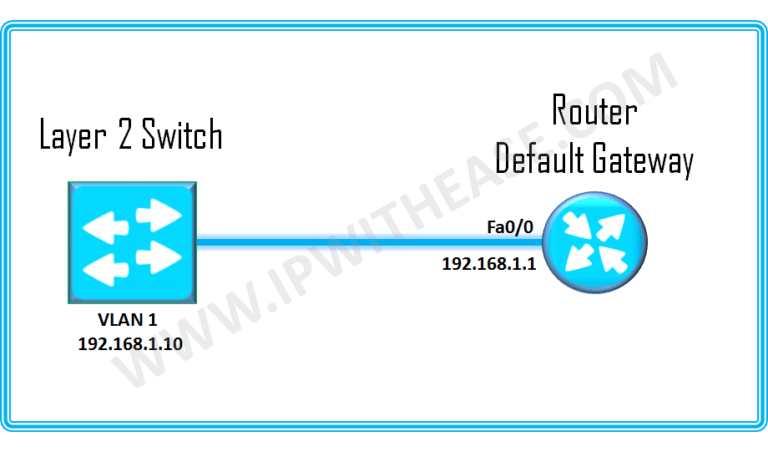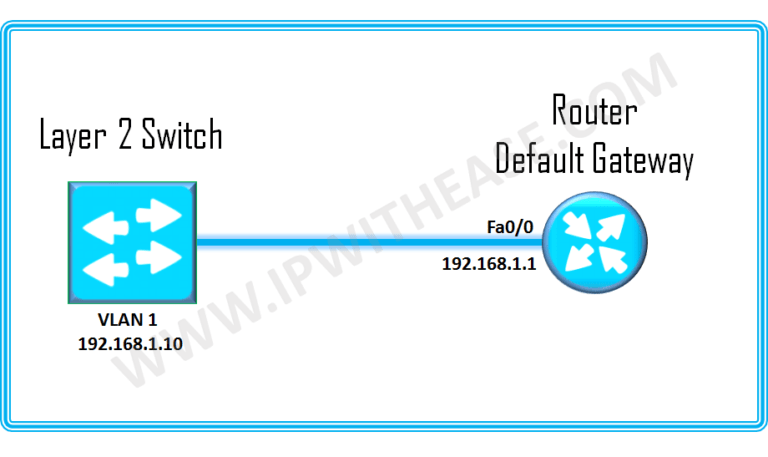 Below is the basic configuration of the Layer 2 Switch where a management IP address will be given to VLAN 1 and Default Gateway configured –
Switch(config)# interface vlan 1Note – Vlan 1 is the native vlan and also management VLAN.Switch(config-if)# ip address 192.168.1.10 255.255.255.0Switch(config-if)# no shutSwitch(config-if)# exit

Once VLAN 1 is configured with IP address , we configure the switch with default Gateway (in this case Router) IP address.
Switch(config)# ip default-gateway 192.168.1.1

Please follow and like us: