As technology moves ahead so are the technical jargon. One such case includes FCoE and FCIP terminologies in storage domain. An understanding of terms and their working principle is imperative to have a robust and high performance solution perfect to meet the enterprise business requirement.
FCoE stands for Fibre Channel over Ethernet and FCIP stands for Fibre Channel over IP.Both FCoE and FCIP have been explained in simple terms below –
FCIP is about wrapping of FC frame into a TCP stream for reliably transporting FC frames over an IP network, which is used for things like SAN to SAN replication over a WAN.
FCoE is the encapsulation of Fibre Channel into Ethernet. The approach is to unify LAN and SAN and send both traffic across single infrastructure. To summarize, FCoE enables "unifying" traffic into a single "converged" network.
Let's understand in more details the difference between both FCoE and FCIP –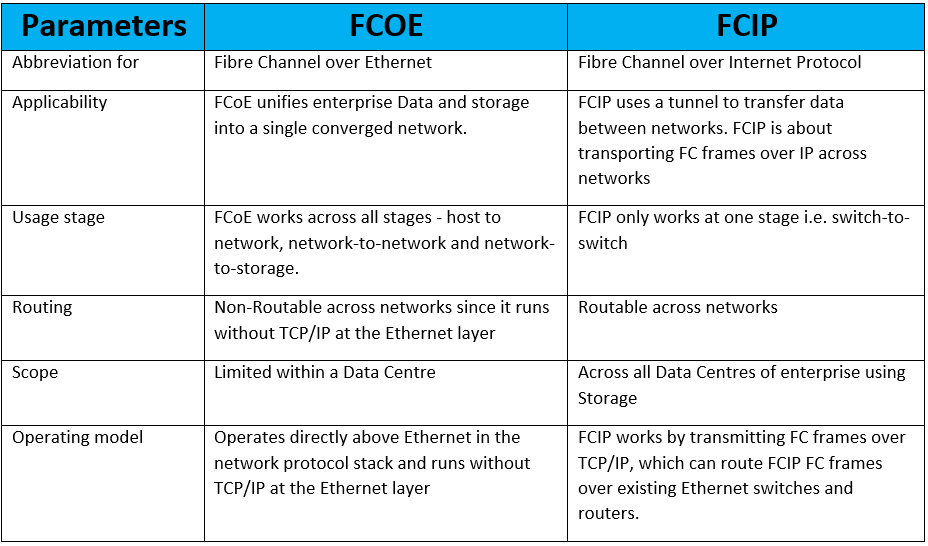 Please follow and like us: